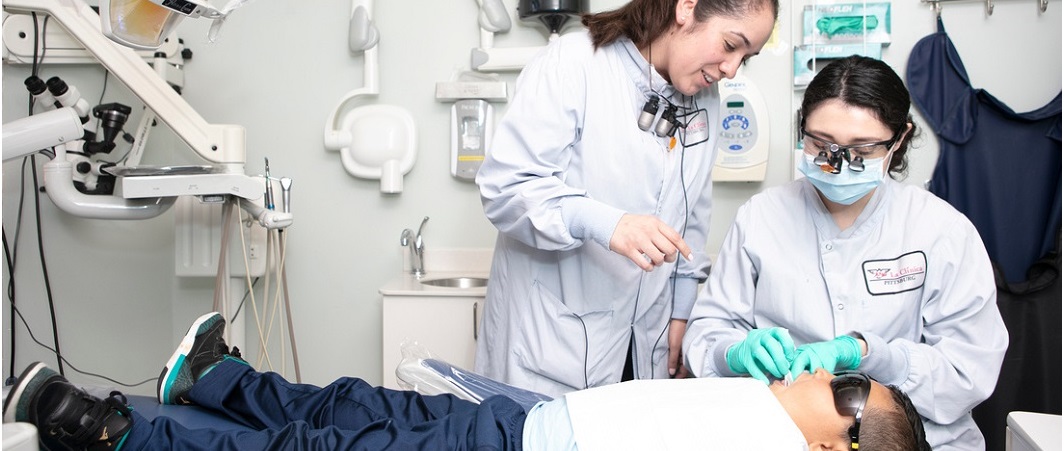 At La Clínica, we believe access to dental care is a key component of primary health services. In most cases, tooth decay and gum disease can be prevented with proper care and treatment. Unfortunately, many low-income families do not have health coverage for dental care nor the means to pay for it. To fill this gap in services, La Clínica provides low-cost preventive and general dental services to the community.
Dental clinics are accepting new patients of all ages. Emergency services are available.
Capacity to accept new adult patients for comprehensive care is limited. As such there may be a waiting period for new adult patients to enter into comprehensive dental care.
Specialty services, such as endodontics (root canals), are limited to current dental department patients.
Call us for more information.
For help finding a dentist, individuals may contact the California Dental Association at 800-232-7645 or https://www.cda.org/Home/Public/Find-a-Dentist, or the Denti-Cal website https://dental.dhcs.ca.gov/find-a-dentist/home.
Services
Dental Exams
Fluoride and Sealant Treatment
Cleaning and Polishing
Dental Hygiene
General Dentistry
Periodontics
Orthodontics
Pedodontics
Endodontics