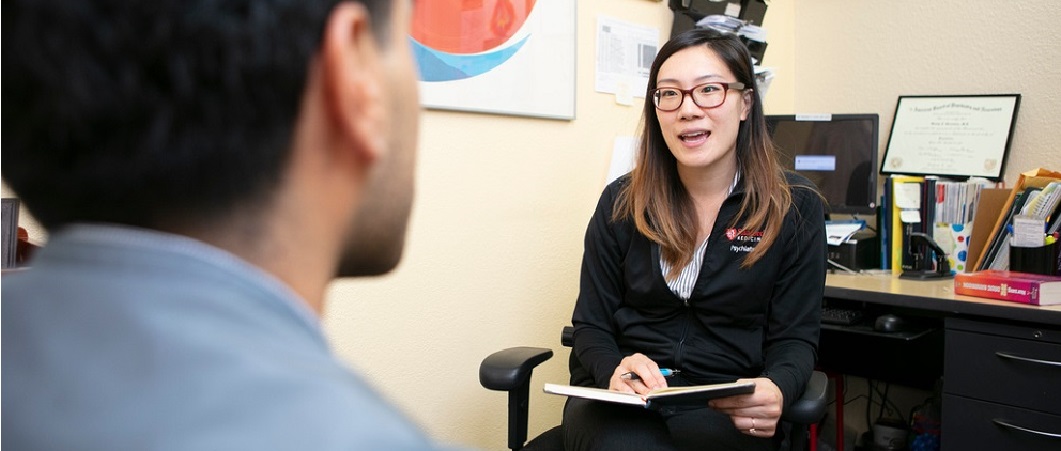 La Clínica's Behavioral Health Services include prevention, early intervention and treatment services for people with mental health conditions as well as co-occurring mental health and substance use conditions.
Community Prevention and Early Intervention Services (Alameda County):
Cultura y Bienestar (Culture and Wellness) is a Latino focused Mental Health Prevention & Early Intervention program which employs Mental Health Specialists, Community Health Educators/Promotores and Traditional Healers to provide Mental Health promotion and prevention activities as well as brief early intervention services.
Integrated Behavioral Health Services (Prevention, Early Intervention and Treatment (at La Clínica Medical Health Centers in Alameda, Contra Costa and Solano Counties)
Behavioral Health Clinicians (Social Workers), Behavioral Medicine Specialists (Psychologists) and Case Managers work at La Clínica's medical sites providing behavioral health and case management services as part of primary care.
Integrated Behavioral Health services include assessment, crisis intervention, and brief counseling based on evidence-based practices for patients receiving medical care in La Clínica's medical health centers and school based health centers.
Community Behavioral Health Services (Alameda and Contra Costa Counties)
Casa del Sol, La Clínica's Community Behavioral Health Department, provides individual and family therapy, group counseling, and psychiatry for children, adolescents, adults, and older adults with mental health conditions or co-occurring mental health and substance use conditions.
Programs include Crisis stabilization, Intensive Services for adults with severe mental health conditions or co-occurring conditions, Intensive services for children and adolescents, families at risk of child abuse/neglect, families impacted by domestic violence/intimate partner violence and/or HIV+ individuals.