Personal Stories
Below are just a few of the many stories from the thousands of people that La Clínica positively impacts each year through its innovative health programs and amazing staff.
"As a kid I was in the dental chair all the time."
I had a lot of issues: cavities, problems with my teeth, infections, you name it. But it was those experiences, plus my interest in science and wanting to be of service to people, especially underserved populations, that brought me to La Clínica. I knew I was interested in health care so I decided to pursue dentistry. As part of my training at UOP dental school, I had the opportunity to spend time working at La Clínica on Fruitvale. It was an invaluable experience for me because it taught me so much more about working with people. I am convinced that the confidence I have today as a dental practitioner can be traced back to my community level work with La Clínica.
Dr. Guadalupe Madrigal
DDS, former NYU Dental program resident and current dentist at La Clínica Pittsburg Dental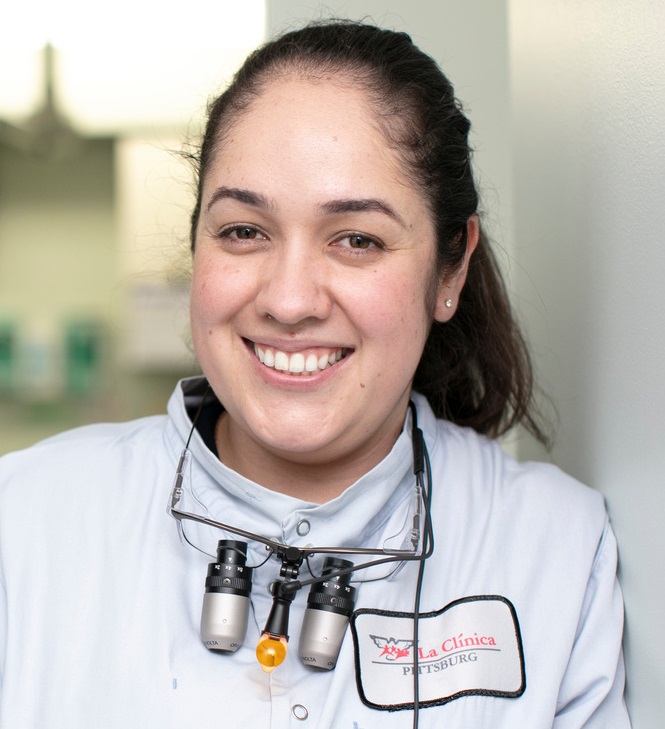 "I became a Peer Health Educator in my sophomore year of high school."
I'm now a senior at Oakland Tech and the experience has really helped me grow and become a better community advocate. Through this opportunity, I've been able to elevate the voices of my peers and address challenges and issues impacting them. Not only this, but our diverse backgrounds makes us stronger and gives us the confidence that we can make lasting positive change. Overall, I've gained valuable skills and feel prepared to take on any obstacle to uplift my community.
Sela Roach
Peer Health Educator 2016–2019 at TechniClinic, 
La Clínica School-Based Health Center at Oakland Technical High School
"Before coming here, I had a stroke but I've been able to stay healthy now because of La Clínica. If it wasn't for them, I wouldn't be here. I just thank God for La Clínica every day."
"I have always been motivated by helping others and by growing and developing myself personally and professionally. That's why my role as Medical Assistant (MA) and MA Trainer for Care Team Uplift at La Clínica is so fulfilling."
"Not only have they helped me in receiving medical attention, but also with housing, and trying to get a job. They are an abundance of wealth and information. It's everything you'd ever want."
"By supporting La Clínica, I can help assure that people who might not otherwise have access to quality health care can do so in facilities with the outmost quality and cultural competence."