Culturally appropriate high quality, accessible

health care for all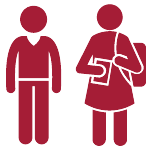 Adolescent / Youth Services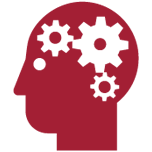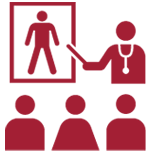 Clinical Health Education
Community Health Education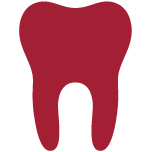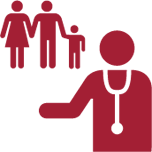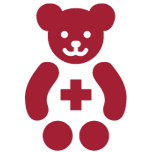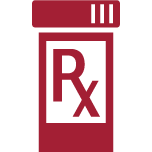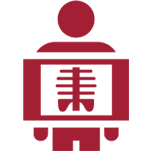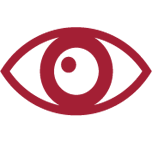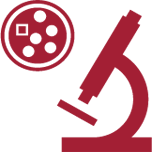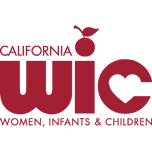 Women, Infants and Children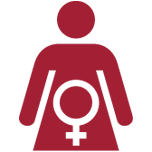 March 26, 2020
Over the past few weeks, the courageous work of health care workers in face of a harrowing pandemic has been awe inspiring.
We are taking every safety precaution to reduce the spread of COVID19, commonly referred to as coronavirus, in order to provide safe care to our patients.
On March 19th, the State of California issued a Stay-at-Home order, directing all Californians to stay at home, except to carry out essential needs, such as going to/from grocery store, and/or to see your doctor.
To help ensure a healthy environment we need everyone's help. At your next visit, you will notice the following changes that La Clínica has made:
Greeters are posted at our front doors to ensure people with symptoms are directed appropriately and that our visitor policy is being maintained effectively.
One parent can continue to accompany a child under the age of 18 years old to their appointment. However, any other children that are not being seen on that visit or other accompanying family members or others need to be stay home, wait outside, and will be asked to leave the clinic.
Essential caregivers are

Parents/guardians accompanying children under the age of 18 years old.

Adult chaperones for vulnerable patients, such as elders, patients with mobility needs or other mental health/ medical conditions, chronic pain patients, etc.
Additionally, other temporary changes are happening at La Clínica:
Medical sites are working to convert in-person appointments to telephone/video appointments, where possible. Staff may contact you before your appointment to coordinate your visit.
Dental clinics are only seeing patients with a dental emergency. Please call your dental provider if you are experiencing a dental emergency to coordinate your visit.
Behavioral Health – if you're feeling anxious or not your normal self, that's expected during this time. If you need additional support, please reach out:

All visits that usually take place in medical clinics will be done via telephone. Please call your behavioral health clinician to coordinate care. If you need to speak to someone right away or if you do not have a behavioral health clinician, please call your clinic.
For Casa del Sol, please call 510-535-6200. 
For Casa de Luz, Oakley Behavioral Health, please call 925-776-8223

School Based Health Centers are available for students and their families. Please call 510-481-4566, Mon-Fri, 8:30AM-5PM, for medical and counseling needs.
In a time of extraordinary uncertainty, our ability to come together as a community is critical. Please refer to state resources to continue to get up to date information as well. We ask that you help us reduce the spread the novel coronavirus by practicing good hygiene practices and social distancing, including:
Practice social distancing (maintain at least 6 feet from other people)
Limit leaving your home, and only do so for essential needs, such as going to/from grocery store, and/or to receive care from your doctor.
Wash your hands often with soap and warm water for at least 20 seconds.
Avoid touching your eyes, nose, or mouth with unwashed hands.
Cover your mouth and nose when you cough or sneeze. Throw the tissue away and wash your hands afterwards.
Clean and disinfect objects and surfaces you touch.
Inform our staff members if you have a fever, cough, or are experiencing shortness of breath.
La Clínica is grateful to be in service to our communities. Stay safe and healthy.
Here is information on coronavirus for you and your family in Spanish and Mam. There's lots of information circulating but also many rumors that may be incorrect. This video explains what is corona-virus, how you can protect yourself, and why it's important that we all work together to fight this.
In health and hope
Información sobre el coronavirus (Covid – 19)
Hay mucha información circulando acerca de este virus y también hay muchos rumores que son incorrectos y que causan más confusion y miedo entre la comunidad.
Este video explica:
¿Qué es el coronavirus?

¿Cómo se si tengo el coronavirus?

¿De dónde viene el coronavirus?

¿Qué puedo hacer para prevenirlo?

¿Qué es estancia en casa?

¿Quién esta más en riesgo?

¿Si no estoy a riesgo, porque es necesario que me proteja?
Juntos Siempre. Para el bienestar de todos.
Doctora Kate Kasberger – 

Pediatra en San Antonio Neighborhood Health Center 
Amalia Pablo Pablo – Interprete Medico en San Antonio Neighborhood Health Center

Gerardo Jeronimo Lorenzo – Interprete Medico en Oakland, CA
We provide comprehensive health services for the whole person, and for all people. See what we offer.
If you or your family members do not have health insurance we can help you apply for coverage, including insurances available under
Medi-Cal and Covered California.
Phone: 1-855-494-4658.
Find the Closest La ClInica to You
Become part of a high quality team of healthcare professionals.
"I always had an interest in community health so I was able to do both an externship and complete a residency at La Clínica. I'm very grateful for both of these programs because I'm a very happy dentist, and a very happy employee."
"I completed a clinical internship at La Clínica and became aware it was a great place offering jobs in behavioral health. I enjoy the clinical mental health skills that I've learned and applied as well as the social justice mindset."
Voices From Our Community
"Before coming here, I had a stroke but I've been able to stay healthy now because of La Clínica. If it wasn't for them, I wouldn't be here. I just thank God for La Clínica every day."
"I have always been motivated by helping others and by growing and developing myself personally and professionally. That's why my role as Medical Assistant (MA) and MA Trainer for Care Team Uplift at La Clínica is so fulfilling."
"Not only have they helped me in receiving medical attention, but also with housing, and trying to get a job. They are an abundance of wealth and information. It's everything you'd ever want."
"By supporting La Clínica, I can help assure that people who might not otherwise have access to quality health care can do so in facilities with the outmost quality and cultural competence."
Let's Start Something new

Say Hello!
Excepteur sint occaecat cupidatat non proident, sunt in culpa qui officia deserunt mollit laborum. Sed ut perspiciatis unde omnis.