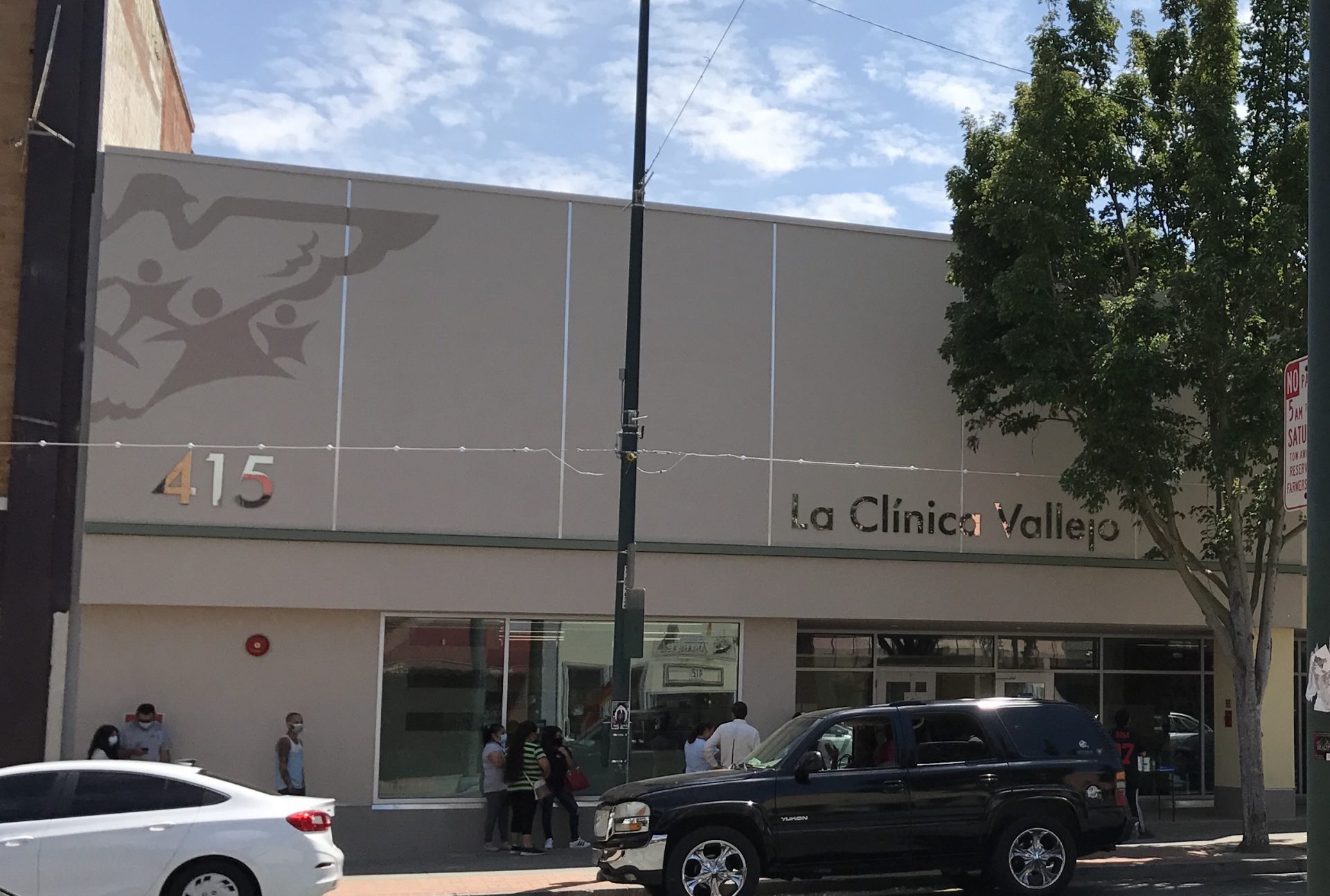 La Clínica is excited to announce that its newest comprehensive health center is now open in Downtown Vallejo! As the only full-scope community health center in the city and the primary source of care for thousands of its residents, we're proud to invest in Vallejo and further cement our roots in the community to be part of the solution to build a healthy and revitalized Vallejo for all.
The 26,000-square-foot facility in the heart of the city will expand access to full-scope health care services for residents who face some of the worst health outcomes in the Bay Area.
This new facility will serve as a patient-centered medical home that brings integrated services to 13,000 patients including dental care and optometry services all under one roof in the downtown area.
The new facility includes:
24 medical exam rooms and 2 treatment rooms
16 dental operatories
8 patient consultation rooms
1 optical suite with 2 exam rooms and eyewear display area
3 conference rooms
By doubling our previous capacity, community members will also have greater access to enrollment assistance for health insurance coverage as well as for programs such as CalFresh and WIC. La Clínica sees patients with all types of insurances, such as private and MediCal, as well as those without insurance. We're excited to continue serving everyone in the community, regardless of age, race, or income.
The new health center will also help spur economic revitalization for the city by expanding foot traffic to the local business and providing 100 full-time jobs for the people of the community, at full capacity. This includes $7.8 million wages and benefits distributed annually and more than $1 million of goods and services purchased annually.
La Clínica would like to thank the City of Vallejo and its employees, as well as all our staff and community partners for making this milestone a reality.
To learn more about our medical services or to sign up for care, please call 707-556-8100 or visit our website laclinica.org/location/la-clinica-vallejo/
To learn more about our dental services or to sign up for care, please call 707-558-2000 or visit our website laclinica.org/location/la-clinica-vallejo
———-
About: La Clínica was founded in 1971 to improve the quality of life for communities by providing accessible health care for all. Today, La Clínica is the first choice for multilingual, full-scope health care services in the East Bay, regardless of a patient's income level or insurance status. We're proud to have matured into a leading health care institution renowned for providing culturally and linguistically appropriate services to diverse and medically underserved populations.
In 2019 alone, La Clínica served over 91,000 patients. With the rapid increase in the number of patients, new services have been added to benefit the community, and additional clinics have been built to meet the need. La Clínica currently has 35 service sites, including 4 in Solano County.
Mission: The mission of La Clínica is to improve the quality of life of the diverse communities we serve by providing culturally appropriate, high quality, and accessible health care for all.