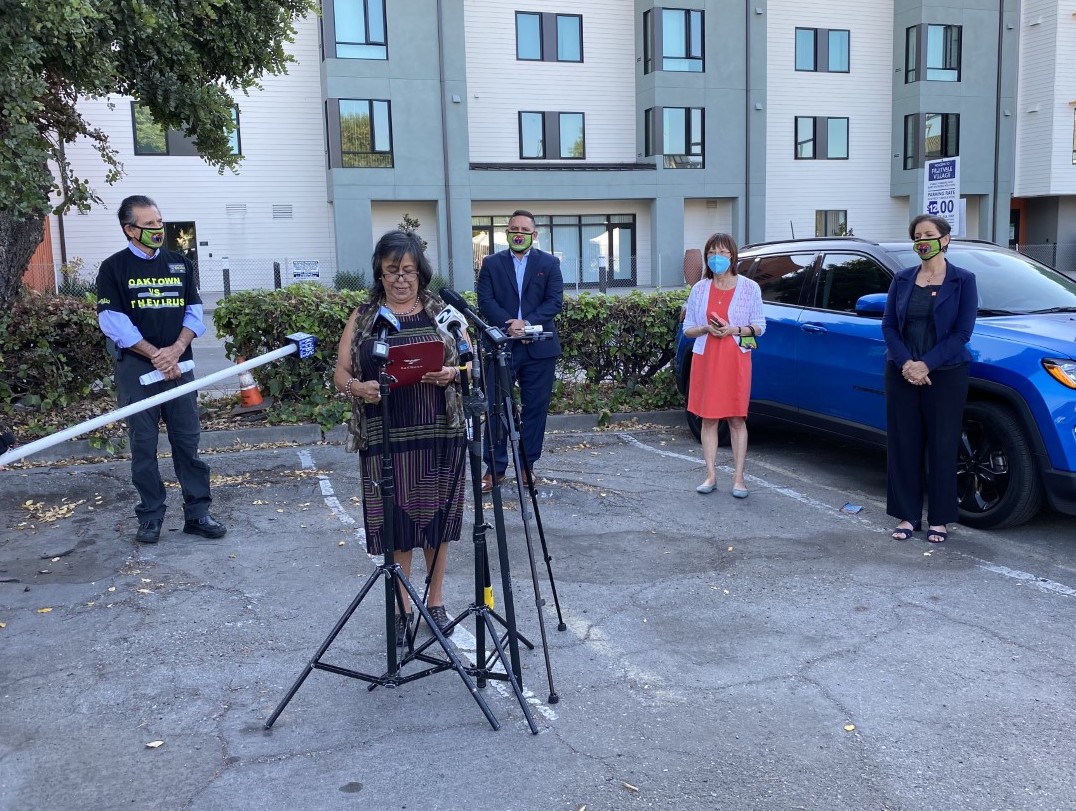 Oakland's Fruitvale District has been disproportionately impacted by Covid-19. Oakland alone accounts for nearly 40% of total cases in Alameda County, the majority of which are in the Fruitvale.
As a result, La Clínica and community partners organized the "Sanando Juntos: Fruitvale" (Healing Together: Fruitvale) Covid-19 "test and respond" campaign.
In collaboration with UCSF, The Unity Council, Alameda County Public Health Department, and others, La Clínica tested 1,099 Fruitvale residents for the novel coronavirus on September 26 and 27. In addition, we administered 859 antibody tests for past infections.
The positive rate of all those tested was 3.6%. However, that rate was higher for Latinos at 5.2% and for those who identified as Mayan Mam at 8.1%. These numbers are much higher than Oakland overall.
The antibody test results show that 11.9% of Latinos and 26.8% of Mayans had past coronavirus infections. In the non-Latino community, the prevalence of past infections was 9.8%.
La Clínica helped connect those who tested positive to the appropriate health services and screened participants for their social needs including insecurities in food, income, and housing.
Another key finding from the 2-day campaign was the high prevalence of economic distress and food insecurity. Among Latinos, more than 25% saw a reduction in income and 15% lost their jobs as a result of the pandemic.
In addition, 42% of Latinos indicated food insecurity. Among Mayan participants, that number was 61%.
This testing event confirmed the high rate of Covid-19 infections among Latinos and the disproportionate impact the virus has had on the community. The data also confirmed the Mayan Mam community as a group facing particularly high risks from the disease.
Through this campaign, La Clínica and our community partners have collected critical data to better inform public health officials and advocates involved in the care of the Fruitvale community. A great need persists for more testing and increased support for income, housing, and food.
Similarly, we recognize that not all groups have been equally affected so more needs to be done to ensure that everyone benefits from current and future public health measures. We will continue to do outreach to vulnerable communities to equip them with the information and resources they need to keep themselves and their families safe.
Though our work is not yet done, we are better positioned to respond to the dual threat posed by that the upcoming flu season and ongoing Covid-19 pandemic for the communities we serve.