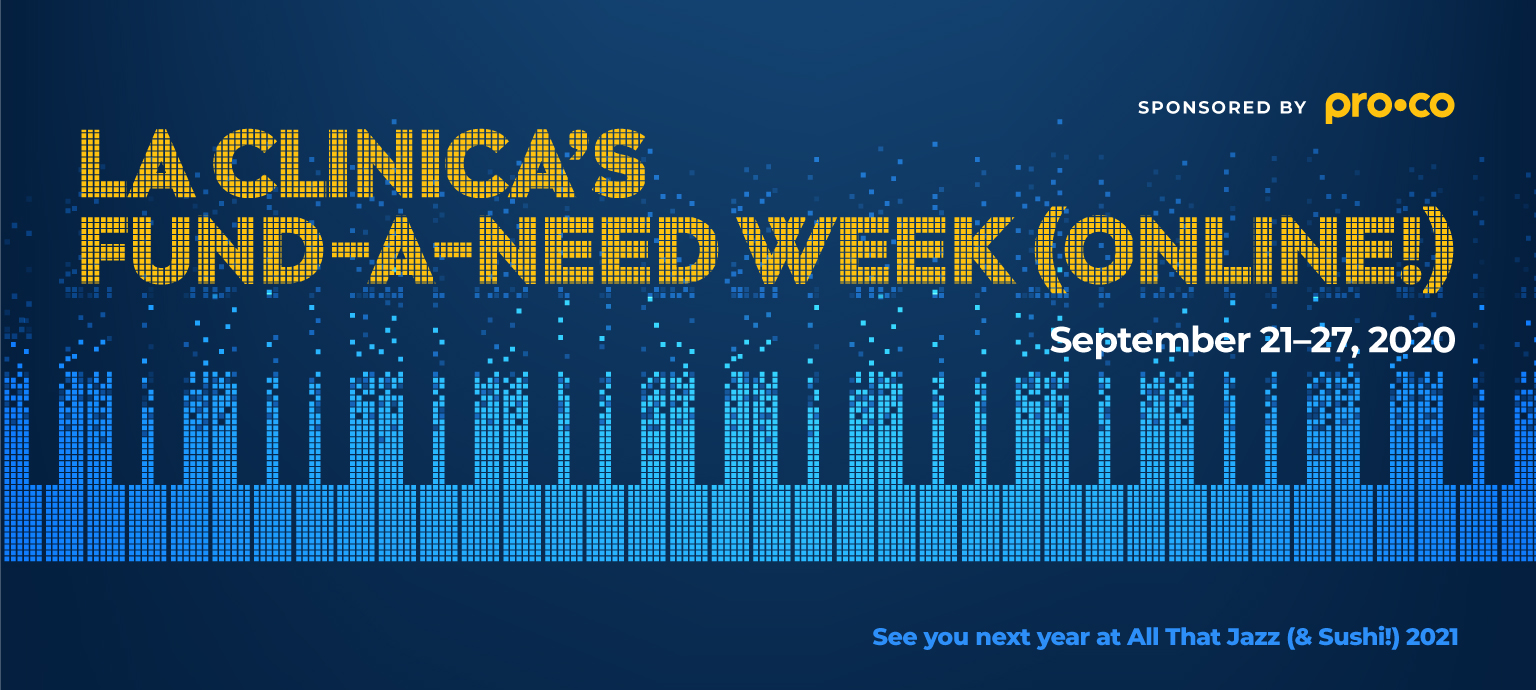 This year, we were unable to come together in person for our annual All That Jazz (& Sushi!) event. As a result, we replaced our 2020 gala with our Fund-A-Need Week (Online!) campaign. This campaign gave us a chance to help some of the most vulnerable members of our communities remain resilient and strong.
Thanks to our generous donors, we raised more than $87,734! Thank you to ProCo for sponsoring our event and to Union Bank for matching our donations 3:1. Together, we are making a difference in the lives of the 91,532 patients we serve every year.
Thank you for your continued partnership with La Clínica and unwavering dedication to justice and health equity for all.
We look forward to hosting our guests next year at our 50th Anniversary!