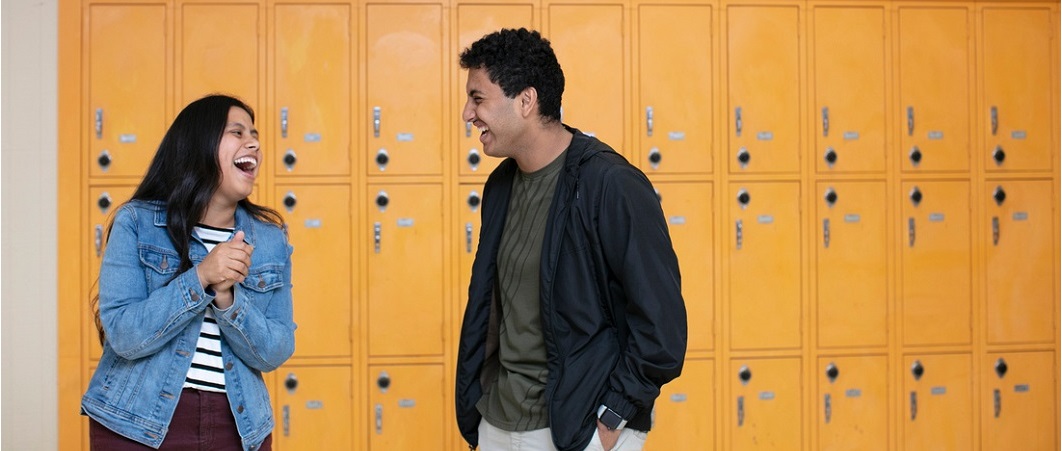 At La Clínica de La Raza, we are always thinking strategically about how to grow and sustain our workforce development efforts. Since 2015, La Clínica has partnered with Bay Area Youth Agency Consortium to place AmeriCorps members at La Clínica's eight School-Based Health Centers.
La Clínica's AmeriCorps program serves as a workforce development pipeline, preparing members for careers in health care, public health, and social services. Members receive extensive clinical and community health education training that enables them to provide individual health coaching with patients. They also lead peer health training programs to build the next generation of youth leaders as Peer Health Educators.
These Peer Health Educators engage other youth on a range of community-selected topics. This model serves as an entry point to opportunities in health care and social justice by exposing young people to the wide array of career possibilities. It also empowers young people to directly address and respond to the diverse needs of their communities, which is at the heart of La Clínica's approach to foster future health care leaders with the right competencies and capabilities to deliver better care.
I became a Peer Health Educator in my sophomore year of high school.
I'm now a senior at Oakland Tech and the experience has really helped me grow and become a better community advocate. Through this opportunity, I've been able to elevate the voices of my peers and address challenges and issues impacting them. Not only this, but our diverse backgrounds makes us stronger and gives us the confidence that we can make lasting positive change. Overall, I've gained valuable skills and feel prepared to take on any obstacle to uplift my community.
— Sela Roach, La Clínica School-Based TechniClinic Peer Health Educator 2016–2019